It Won't Take 4 Years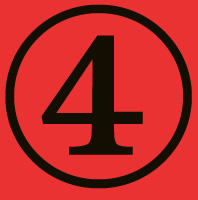 Conrad de Aenille of the
New York Times
has an interesting perspective on how soon the housing bubble might pop, even if he does waffle on whether this is a housing bubble at all.
Here's an excerpt:
When Alan Greenspan warned that the stock market was displaying signs of "irrational exuberance," share prices collapsed - four years later. Now the Federal Reserve chairman says he can glimpse similar frothiness in housing prices. Does that mean that investors who have benefited from sharp rallies in sectors tied to real estate, not to mention homeowners, will get a free pass for four years?

Not likely. Critical differences between the housing bubble, if that's what the relentless rise in home prices is, and the 1990's bubble in technology stocks suggest a swifter reckoning this time around.

The Internet was new then and hard to value. There was no ceiling on share prices as long as speculators were willing to part with their disposable income.

Housing, on the other hand, is a necessity with a tangible worth. There is a limit to how much people can and will pay for a place to live, and with measures of affordability far below historical norms, it is reasonable to think that the limit is not far off.

Home prices have risen 53 percent nationwide in the last five years and, if anything, the trend is accelerating. In the four quarters through June, the increase was 13.4 percent, according to the Office of Federal Housing Enterprise Oversight. That is the largest four-quarter rise recorded by the agency since 1979.

The torrid run-up has helped push stocks in industries related to housing, like construction, to even greater advances. Dow Jones's index of home construction stocks has risen 54 percent in the last 12 months, and its broader index of real estate securities is up 26 percent.

To avoid, or at least forestall, a reversal, housing demand must remain high and mortgage rates low, especially compared with the rate of economic growth (which also would have to stay healthy).

That is a tall order, and construction industry executives apparently are not willing to bet on it. Richard Bernstein, a strategist at Merrill Lynch, pointed out in a note to clients that construction company executives had been vigorously selling their shares in their businesses. Heavy insider selling is a red flag.

"We think there is a strong contrary message," Mr. Bernstein said, because share sales at home builders are occurring "at a record pace across nearly the entire industry."

"We think this insider selling somewhat mimics that of the technology sector during the year surrounding the peak of the bubble," he said.

A serious decline in real estate stocks may have been put off for a while, albeit at a terrible price. The Dow Jones construction index peaked in July and had fallen about 19 percent when Hurricane Katrina struck on Aug. 29. It has risen about 4 percent in the belief that demand for homes would rise and interest rate increases would moderate.
Read the entire story
at this link
.
— The Boy in the Big Housing Bubble